Teacher Interview: Ms. Wong Pui Fun, Hong Kong & Macau Lutheran Church Primary School

E-learning activities allow us to learn outside the classroom
Ms. Wong, a Chinese teacher in Hong Kong & Macau Lutheran Church Primary School, began to embed e-learning materials in her P.4 classes last year. She states that using electronic components to do class activities made the course more flexible and allowed them to deepen the course content in a fun way.
Electronic class activities make teaching more flexible and in-depth
Ms. Wong first let students do a few questions on their own. Then, she would choose a few vocabularies for them to do stroke practices. After that, she would design vocabulary quizzes to strengthen their understanding and usage of vocabularies. Also, through some drawing activities, students can now visualize grammar and vocabularies more easily. Even for sentence patterns, onomatopoeia and measure words, with e-learning, all these can be taught through interactive classes.
Ms. Wong pointed out that RainbowOne is especially suitable for language inquires and activities, due to the abundance choices of question type.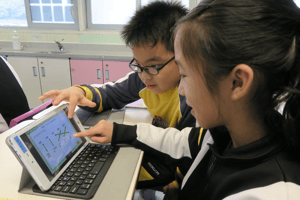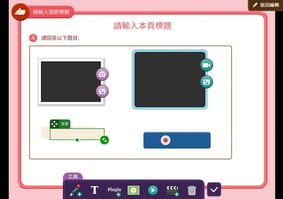 Learning outside the classroom
Based on the theme – "school is a place for learning", Ms. Wong designed some language activities for her classes. Content including group discussions for students to organize the structure of the project, filming short videos to introduce the school and converting students' introductions into descriptive articles. "Presentation Box" in RainbowOne was used to help students to express their idea by filming, recording, writing and drawing. Every student could have their unique and creative representation.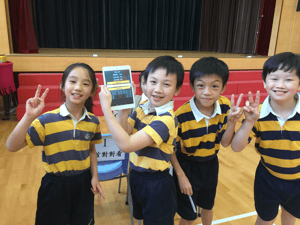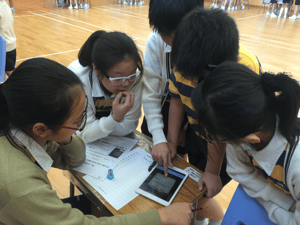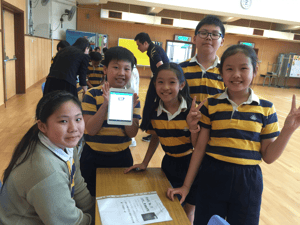 Looking ahead
Ms. Wong indicated that the Chinese Department in their school will continue to invest heavily in e-learning. It's both fun and environmentally friendly for teachers to provide an electronic version of pre-exam revision guidelines through e-teaching. With the help of e-learning to carry out all-rounded activities in class and the support of parents, the Chinese Department hopes to emphasize on the idea of self-learning. So that, students can learn outside classroom to expand their learning experience.