Abundant tools are provided to help you cater every aspect of e-Learning.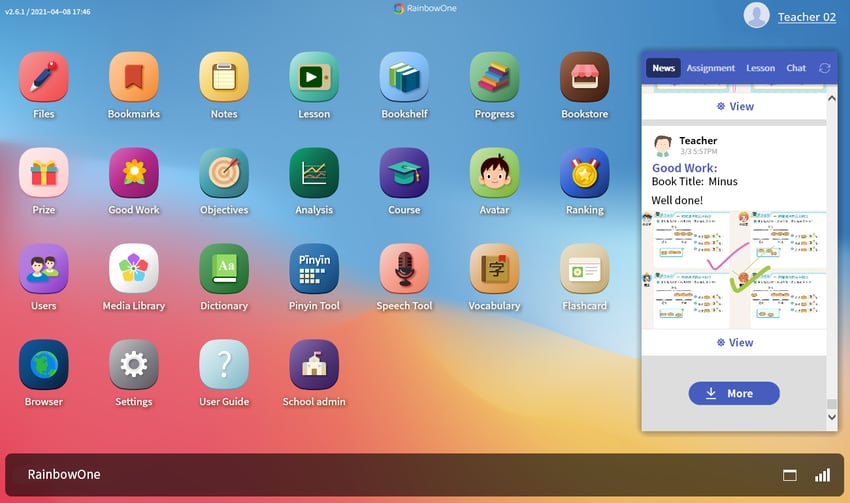 Files
Manage, edit and create e-book.
Share e-books to classes, groups or students.
Quick view and adjust every shared e-books' setting.
Auto-saved editable e-books getting form e-bookstore.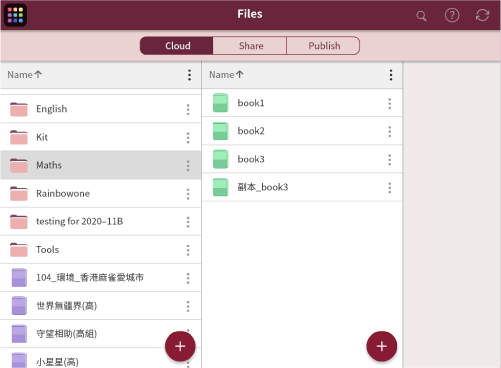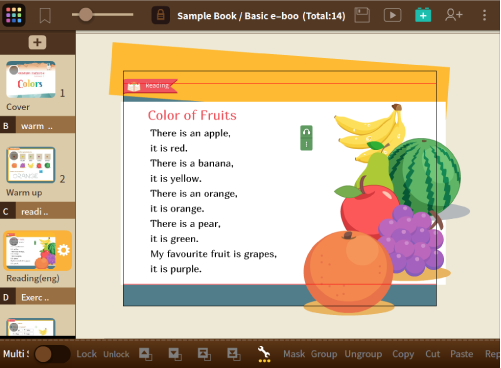 Bookmark
Bookmark pages and for teachers to assign to students.
During reading e-book or lesson, all pages in the e-book can be added to bookmark.
After lesson, students can review those added pages anytime.
Teachers can added bookmark to their students.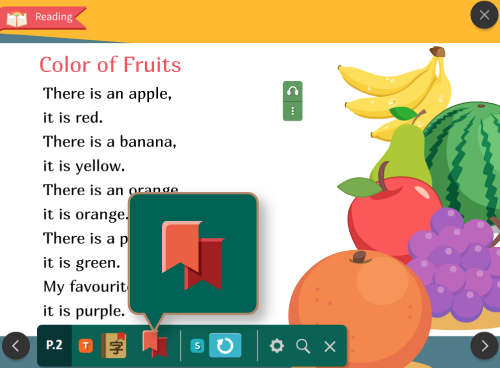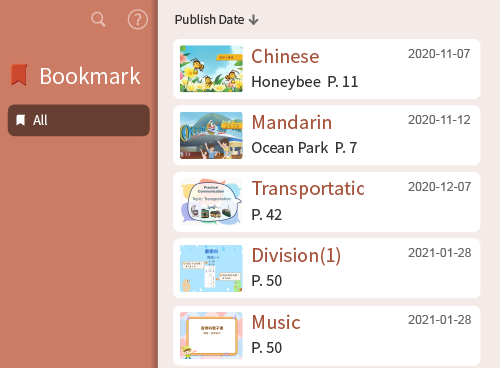 Notepad
Jot notes.
During reading e-book or lesson, students can mark down key points.
After lesson, students can review those key points anytime.
Both teacher and student account have their own notepad.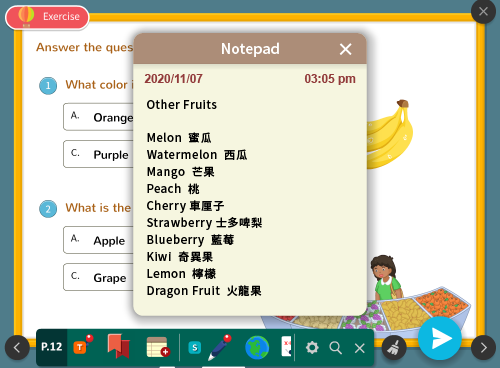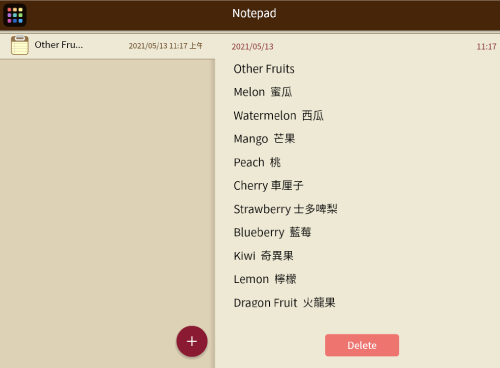 Lesson
Connect teachers' and students' device to start interactive lessons.

Teachers can synchronise their page with student, collect students' answer and result to give feedback immediately.
Provide different lesson management tools for teachers and students.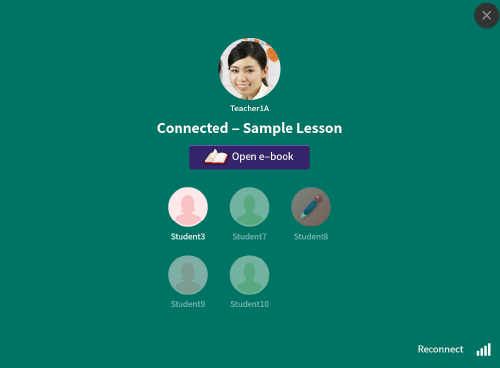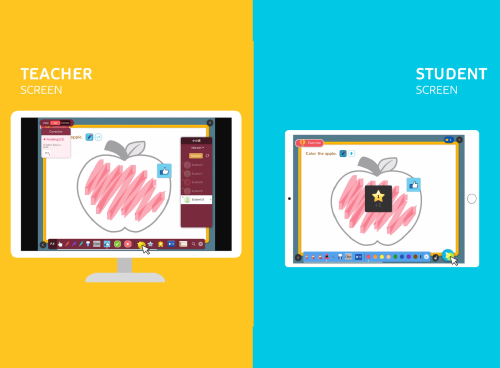 Bookshelf
List out all e-books or assignments for students.
E-book modes: Free to Read, Assignment, Test, Exam, Teacher Edition(Teachers' account only), Courses(Students' account only) and From Bookstore.

Free to Read represents no time limited but star reward is available.
Test/Exam have due date, different limited and reward.
Courses and their progress will be shown here.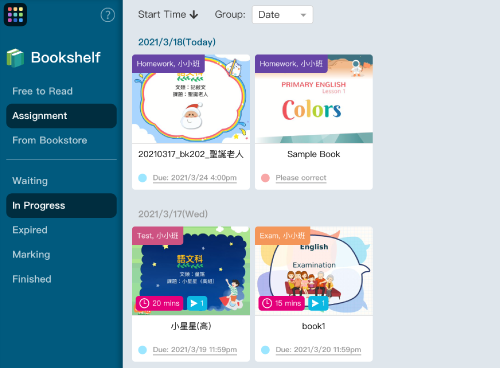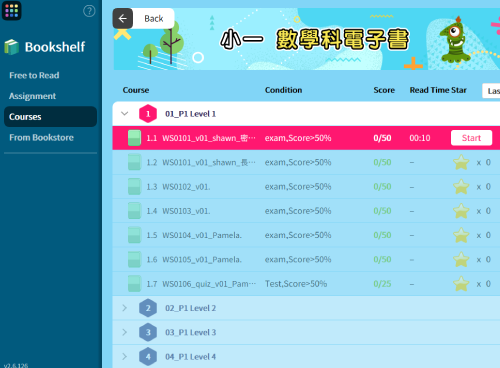 Progress
Display learning progress from overview to pinpoint.
Teachers and students can check learning records here.
Teacher can overview learning results, e-book open times and no. of students submitted.
Change setting of shared e-book.
Check class learning progress and performance report.
Teachers can mark feedback and comment to students.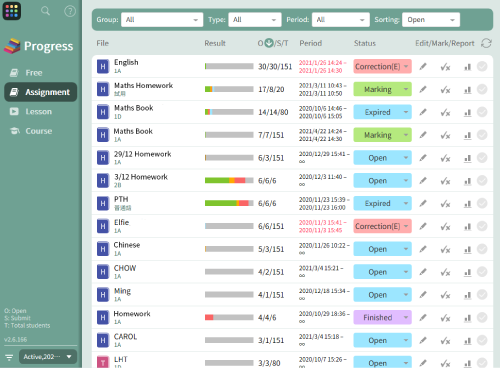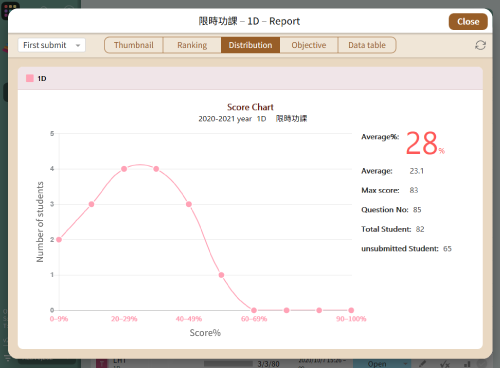 Bookstore
Provide ready to use interactive materials.
Over 800+ different subjects e-learning materials are provided for download and read.
Many of the e-books are editable. You can download them and modify according to your needs.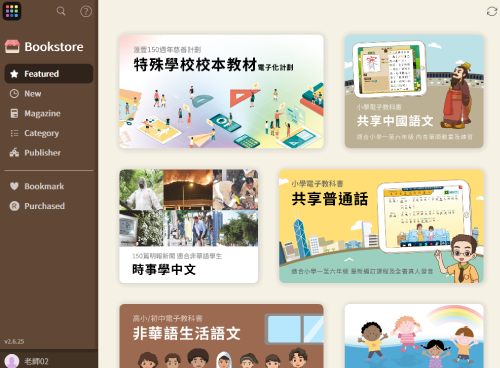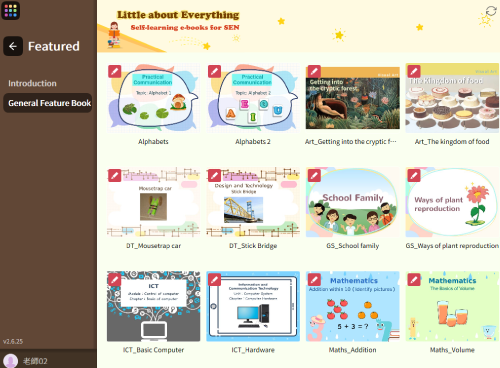 Prize

Teachers set up prizes for student to redeem.
Students can use stars to redeem prizes or avatar.
Students can redeem stickers for use in Peer Review*
Teachers can add different prizes for students to redeem.
Teachers can add marking stickers and link to learning objectives, such as "wrong spelling" and can be used for statistics later.
Check Redeem records and Star records.


* will be released within 2021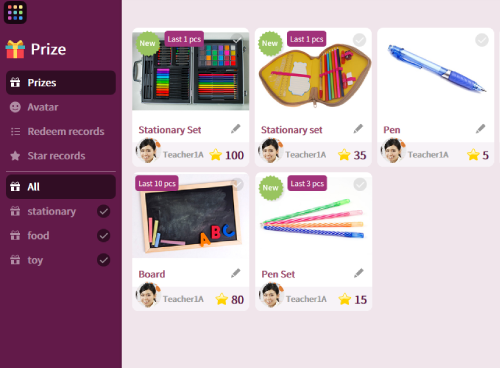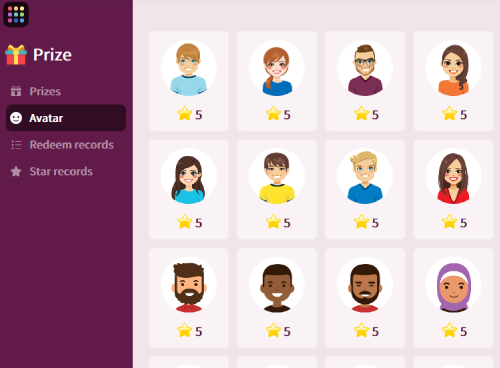 Bulletin board
View all students' good work.
If the good work contains multimedia elements such as e-pen, audio or video recording, users can playback them.
Able to print our student's good work.
Good work will also be posted on the news board in homepage simultaneously.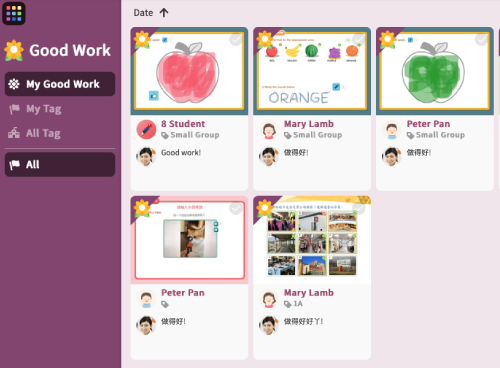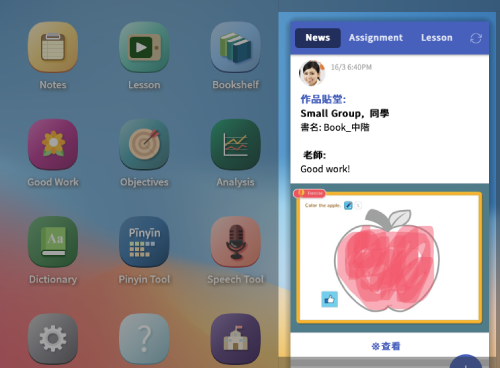 Objectives
Set up learning objectives for analysis.
Establish a tree-like list of school-based learning objectives according to subject, learning ability or course.
Can link these objectives to questions in e-book.
You can analyse student performance according to objectives to reduce students' unnecessary drillings, and focus more on training their weaknesses.

Check learning point analysis in e-book report.
Also customize cross-ebook learning point analysis chart in Analysis tool.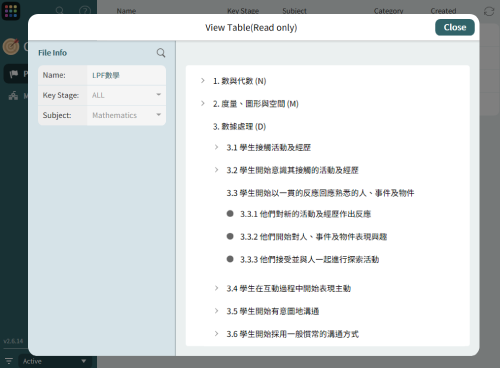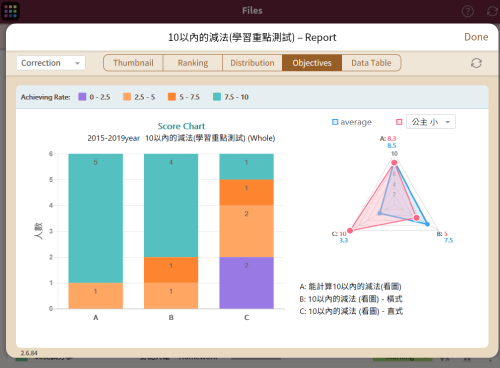 Analysis

Overall data analysis on learning performance and usage pattern.
Establish and review different analysis bar or line chart which are generated from 3 parameters: date range, learning point and classes.
Multiple date range can be entered.
Learning points can be one or multiple e-books, one or multiple or cross-subject learning points.
Analyse usage pattern such as login times, section usage, reading times, submit times and stars acquired.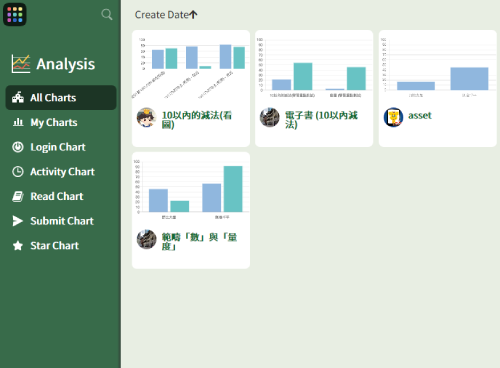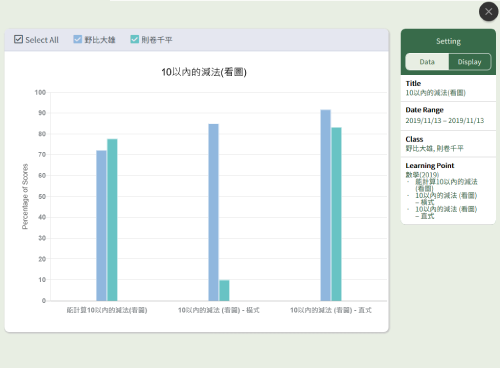 Course

Organise different materials into course. Setup using conditions and rewards.
Encourage self-learning and students can learn accordingly to their ability and progress, and use rewards to enhance learning interest.
Group multiple e-books in order. Course mode can set to "All Open" or "In Order" (one by one).
Set the using condition or each e-books, such as passing rate, open time, number of stars reward and other settings.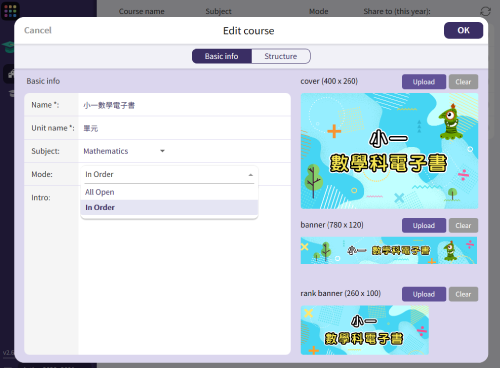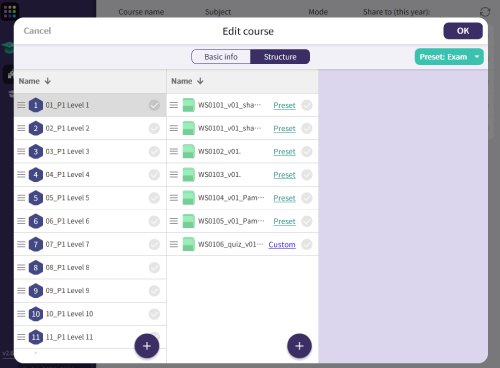 Avatar

This is Edutainment!
Encourage students to read e-books and submit exercises to acquire stars, use stars to redeem different clothes or styles.
After redeeming, your avatar will be changed.
New style and avatar will be shown at the ranking section, and other students can also see it.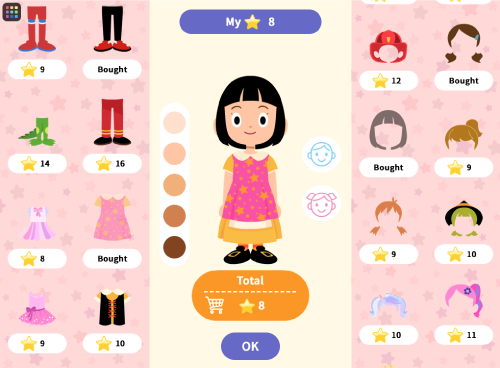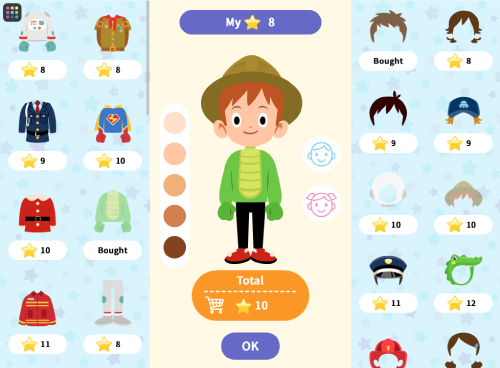 Ranking

Encourage students to try and realize their improvements
Check E-book, Course and Star ranking
After changing style in Avatar tool, it will be shown on the podium of Course Ranking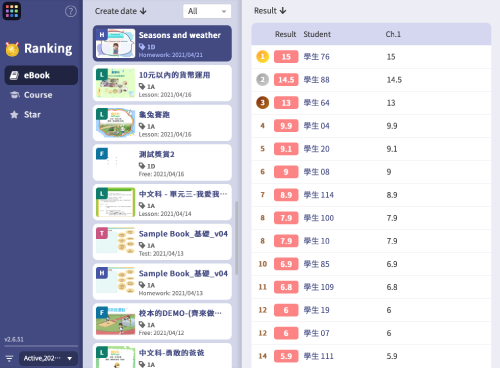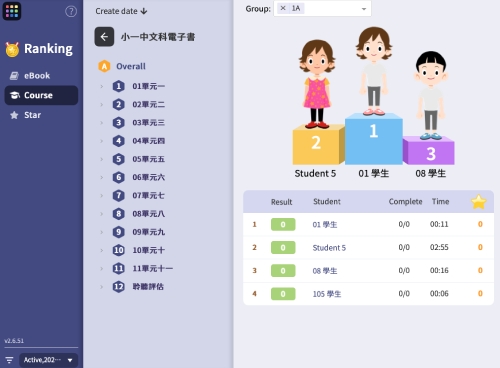 Users
Manage users and tags

With tags, students can be classified easily and effectively to be managed the resources or functions they can use.

Teacher can create different tags and match to different students freely
One student can contain multiple tags at the same time, and access all e-books under his tags

Every school year, school is required to create new school year and all tags, or update User Information in Batch via Excel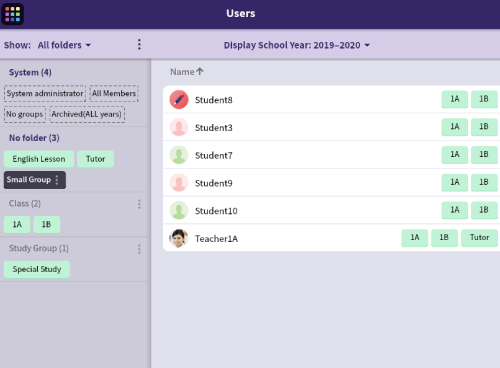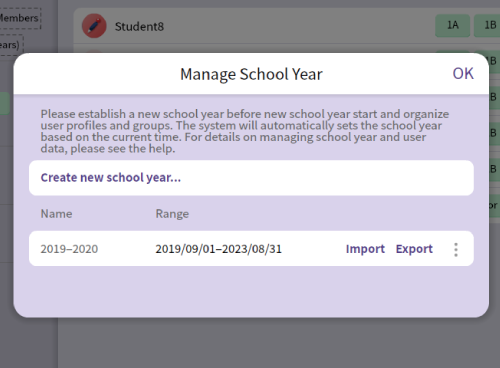 Media
Provide over 18000+ photos used in editing e-book, including authorized vector graphics and photos
Provide advanced 10000+ ELFIE authorized graphics and photos (only for Professional Plan users)
Teachers can upload additional photos, sounds or videos in their School Media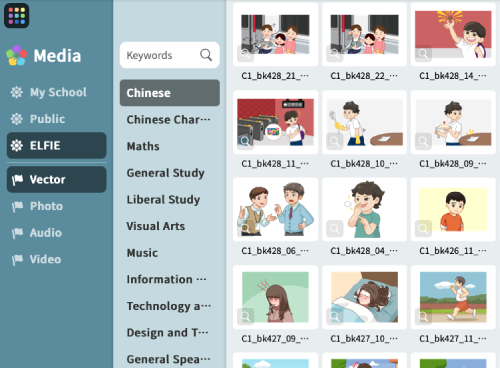 Dictionary
Provide 4 dictionaries for checking out Chinese or English explanation and pronunciation

Chinese Dictionary
2 English Dictionary (Cambridge & Oxford)
Chinese - English Dictionary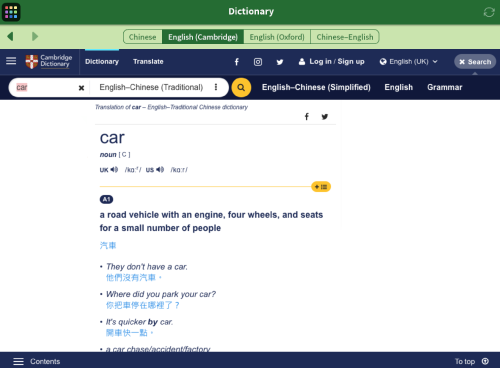 Pinyin Tool
Using RainbowOne Pinyin input keyboard, Pinyin combination can be checked out freely
Show related word and its pronunciation automatically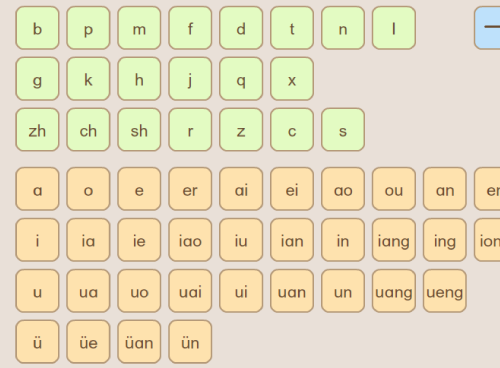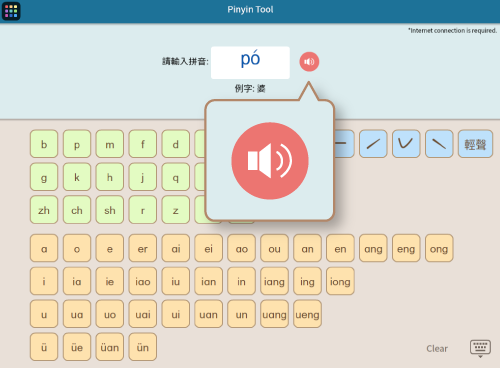 Speech Tool
Practice reading aloud and check pronunciation
Provide 3 languages (Cantonese, Mandarin and English)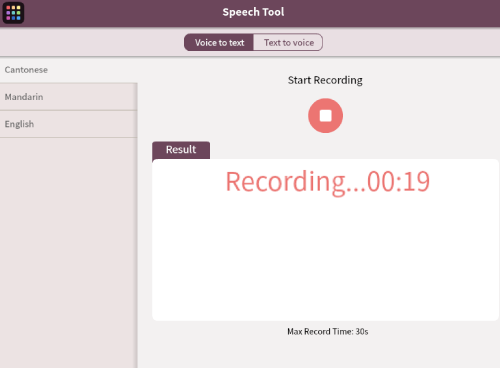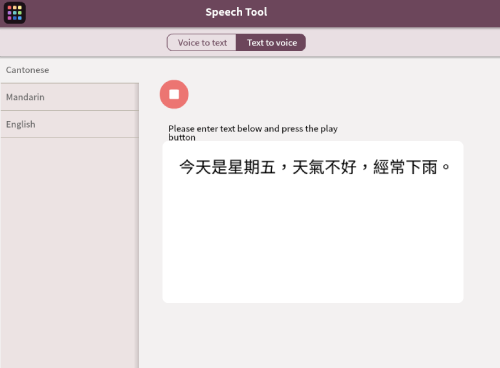 Vocabulary
During reading e-book or lesson, students can add any single word or phrases into Vocabulary
After lesson, students can revise those vocabulary anytime
Both teacher and student account have their own Vocabulary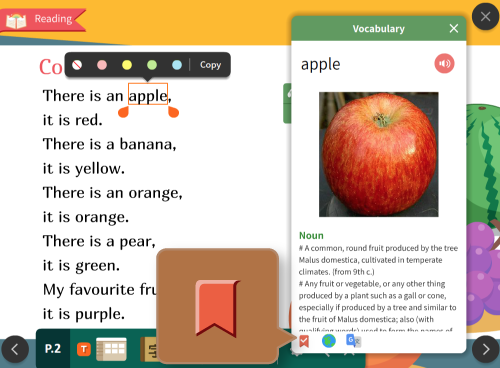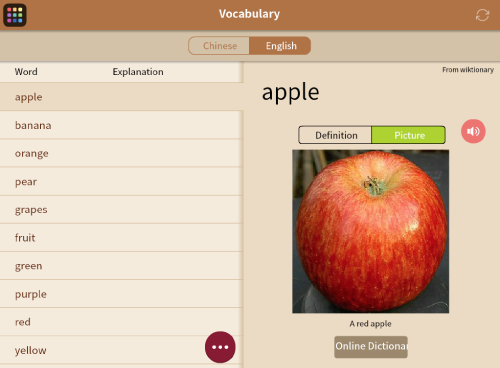 Flashcard
Customize your own flashcards
To create flashcard, e-pen can be used to write or draw. Text, Pinyin text, Camera, Video Camera and Sound Recorder can also be added as well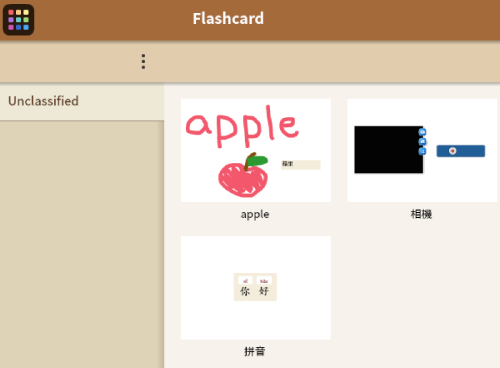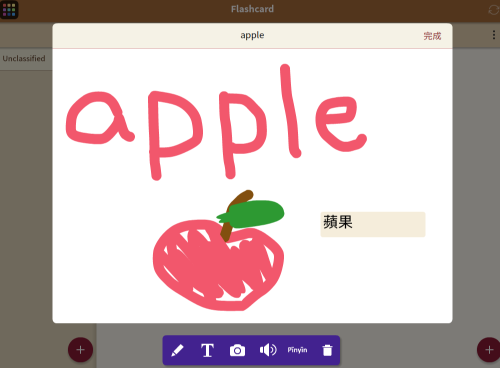 Browser
Internet Searching directly in RainbowOne
Connected to Google Search engine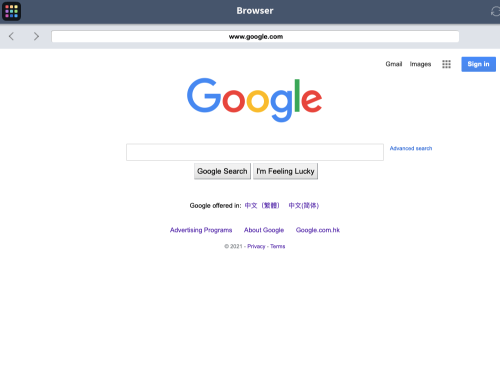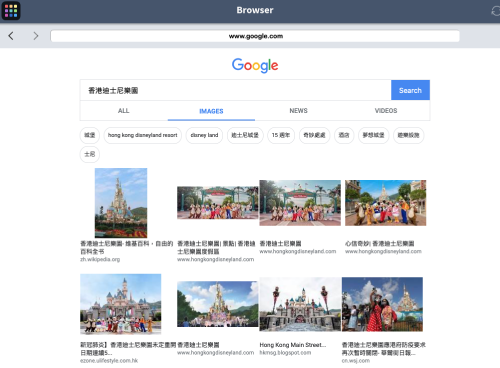 Settings
Change general or usage settings
Clear e-book cache data
Set extra air mouse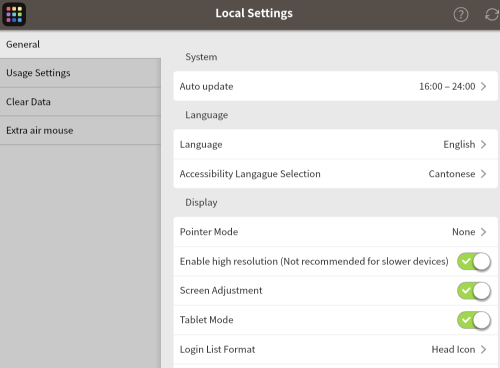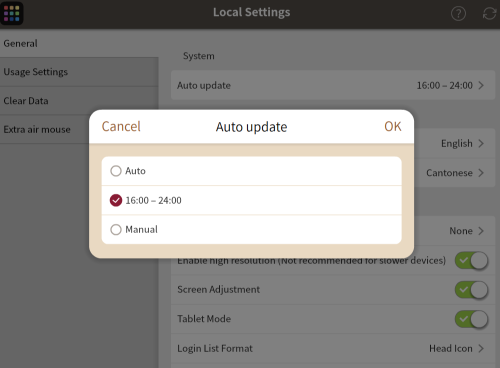 User Guide
If you encounter any problems, just go User Guide to find the solution
If you still cannot solve, contact us for the technical support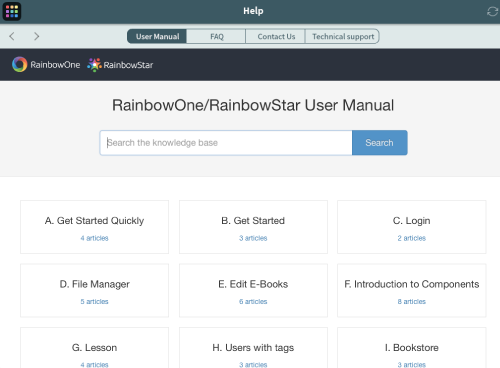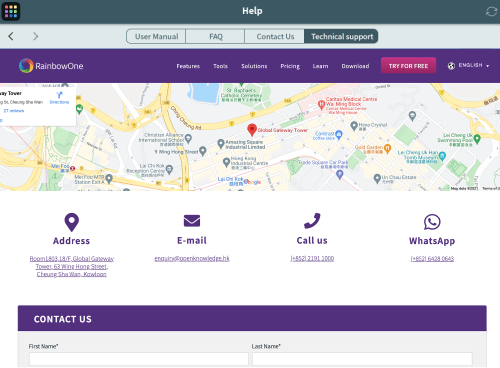 School Admin
change whole school e-book reading setting
Change access rights
Check school's subscription information, including subscribed plan, period of use, number of teacher and student account etc