Enjoy learning anytime anywhere
Runs on Microsoft Azure - the world leading cloud service
Microsoft Azure is one of the top two cloud service provider.

Highest security.

Azure supports on hardware software management and monitoring.

Azure guarantees 99.9% above uptime.

Flexible Scale-up settings to avoid sudden traffic

. We have set our Azure services to dynamic scale-up, hardware power and traffic will be automatically adjusted.
Auto backup. Azure provides database auto backup service.

No need to set server in you school.

No technical staffs is required for

continual monitoring

In-house agent monitoring. We have our own agent to monitor the operation of the cloud services, we will adjust quickly if there is any issues.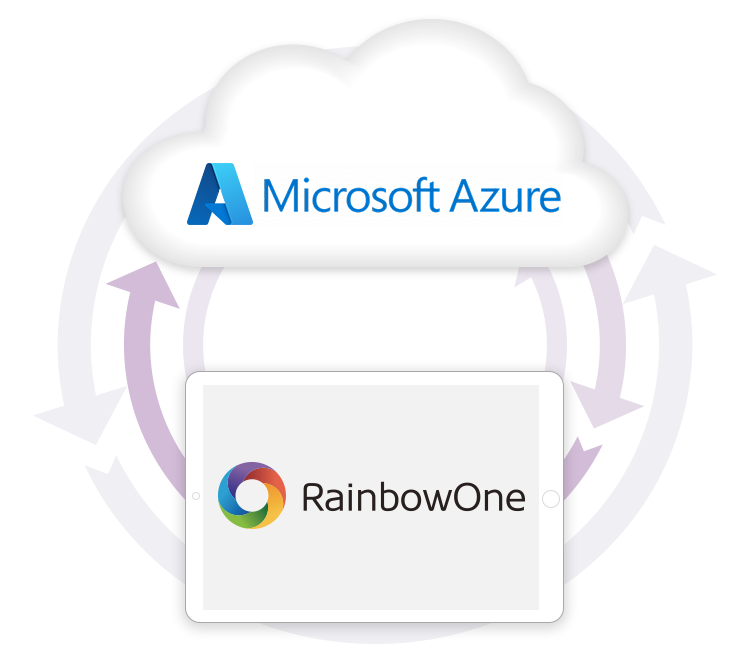 Single account.
Sync everywhere.
Users can use RainbowOne on iOS, Android, Windows and Mac.

Login with the same account, all the answers in the e-book are synced across devices.

E.g., your student haven't finish assignment at lesson, they can login at home and all the submitted data are there, no need to answer again.

In lesson mode, different devices can be connected altogether.

E.g. teachers can use Windows version and students can use iPad version.
Same experience across devices
The user interface are the same across computers and tablets, therefore you don't have to learn again when using different platforms.
We also provide mobile phone version "RainbowMo", the interface is designed for mobile. It is mainly used for reading e-Book, news, doing lesson and discussion.