Engage trainee and keep track of their performance.

Training materials can be more engaging
No more word documents or multiple choice, your trainee can enjoy basic knowledge and evaluation in an interactive and more suitable way. For example, a hotel manager can add video and interactive questions, to the training e-exercise in RainbowOne. The video can teach trainee how to tidy a guest room. After that the trainee have to answer a question by drag and drop objects in a room to their correct position in the e-book. These questions with standard answers will be auto-correct by our e-book.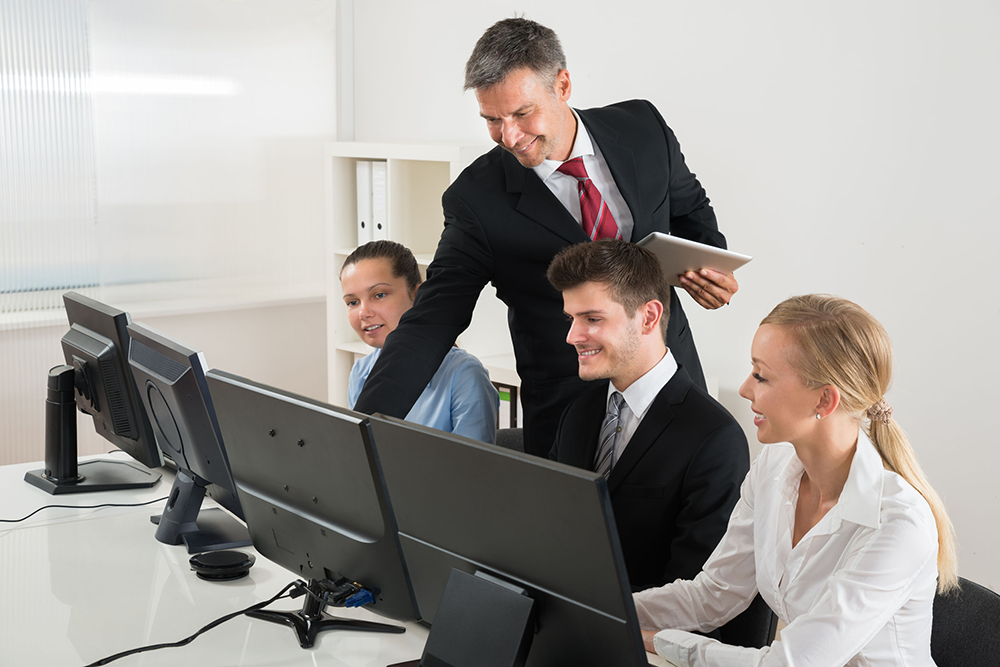 Track performance of every trainee
The manager can review all the trainee performance and let only those who passed the e-exercises, to go to a real room to complete the training. The trainee carries out the actual operation in a real room, take a photo of the finished room in the e-exercise and send back to the manager. This practice help managers to easily track the performance of every trainee and save him lots of time at evaluation.
Self-training and repeat training
Your trainee can go through your e-exercises anytime anywhere. They can also learn at their own pace and repeat their training if needed.
Modern way of training by using video, camera and audio recorder
You can integrate media such as video and audio, together with exercises into a single e-book. Use camera, audio recorder and video recorder components in RainbowOne to collect variety of answers. Trainee can shoot photos and give evidence for trainings that requires hands-on operation. Trainees can also record their voice on how to deal with customers, you can give them comments or "like" stickers! Feedback to trainee is very important because they can learn how they can improve. There are many other question types in RainbowOne, they are much more interactive than just multiple choice!
Overview and analysis
Analysis charts and data are always in your hand. Advance users of RainbowOne can add ability points to every question, so that you can analyse by not just a single score, but by the ability points in the e-book or throughout the course. These kind of measurement helps you to revise or fine-tune your training, making them more accurate and effective.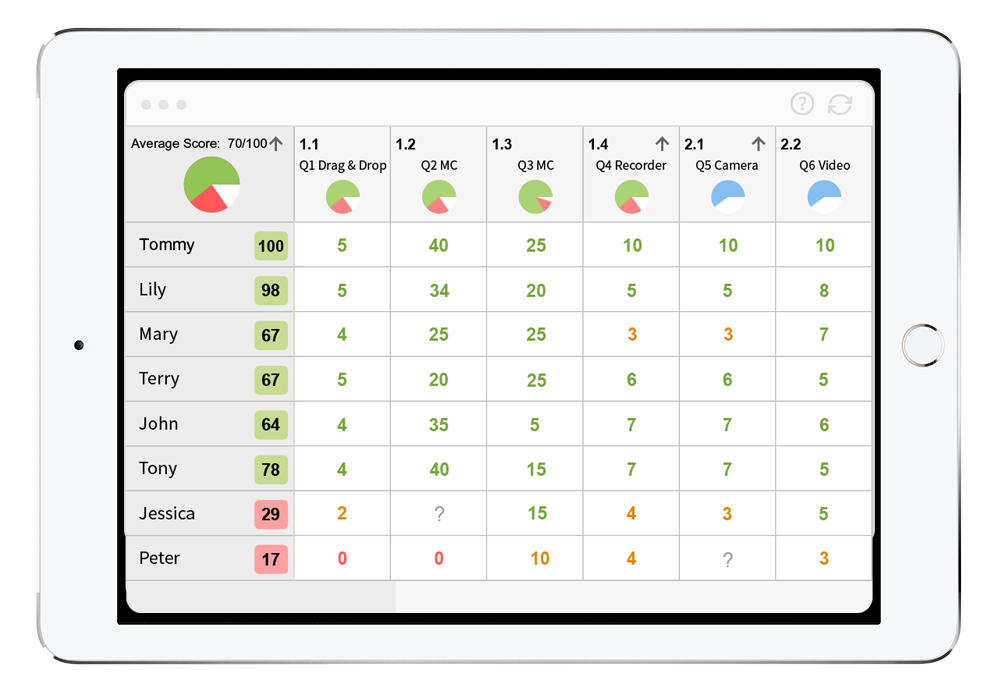 Interactive classes
Your training classes will not be just one way presentation anymore. You can prepare your interactive e-book and use them in training classes. During the class, use our classroom tools such as peer comment, competition, group presentation, voting and more to make your classes more engaging and effective.