Teacher Interview: Mr. Lee Wing Ki, CCC Mongkok Church Kai Oi School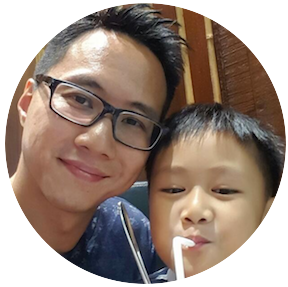 Learning lively to enhance students' learning interest
The CCC Mongkok Church Kai Oi School is a special school located in Mong Kok, which mainly recruits students with mild mental retardation. The school hopes to train their independence, and develop their personal strengths so that they can contribute to the society and serve others when they are grown up.
School information
Mr. Lee thinks that e-learning can enhance learning interest and more importantly, reduce students' resistance to practices and exercises. E-learning is less boring than the traditional teaching method. It is interactive and has various question types. Through the e-learning and the internet, some students may be more willing to express themselves and communicate with others.


Transforming teaching materials
The school took students to the Wetland Park earlier. Mr. Lee prepared the electronic version of his teaching materials rather than using worksheets like before. "I think using electronic teaching materials works better. It is difficult for students to write outdoors. More importantly, students are more willing to express their ideas when they can record and take pictures."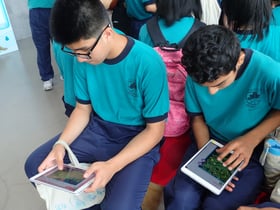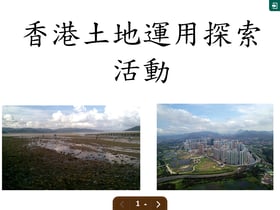 During inspections, students were separated into groups to proceed. Mr. Lee can find out their work processes via RainbowOne's system rather than following each groups. "The learning objective of this trip was 'conservation'. It's easier for them to identify the differences between natural places and concrete jungles through pictures they had taken before going nearby estates." After that, Mr. Lee thought of using Google Map to enhance pupils' geographical knowledge. "However, we faced difficulties during the trip that some places could not connect to the network. Fortunately, the e-system could be able to save and store work without networking. So, I could get their work on time and give feedback when we were heading back."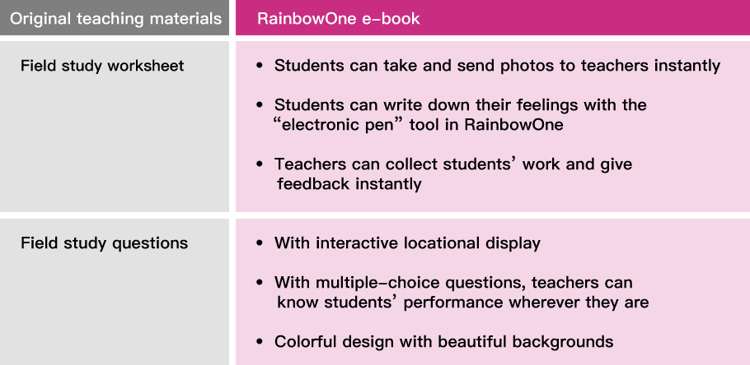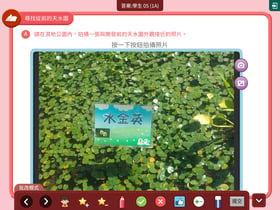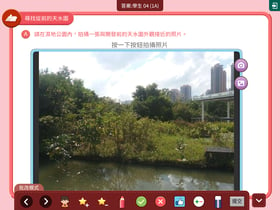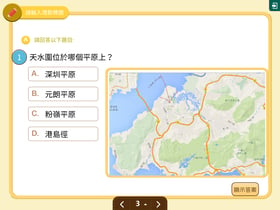 E-teaching materials meeting students' needs
Apart from the field study, teachers in The CCC Mongkok Church Kai Oi School also used RainbowOne in their General Studies lesson. When they teach students about the 8 planets, both teachers and students felt that it was a success. Special schools are more flexible compared to the other schools, they do not need to rush through the syllabus, and e-learning is very suitable for them. About the hardware, the school network wasn't very stable at first. But after finding the supplier to fix it, e-teaching can run smoothly.
The ideal e-learning
Mr. Lee hopes that students can learn by themselves through e-learning and learn to have their own independent life, like how they would need to be in the society. E-learning makes lessons more fun and increases the interaction between students and teachers. It can automatically check answers for students so that they can learn from their mistakes and pick it up quickly. The CCC Mongkok Church Kai Oi School has recently started using the STEM to synthesis different subject's teaching. However, Mr. Lee thinks that STEM's direction is not clear. Teachers need to research and explore more cross-subject topics. That would be more convenient if there's a platform where these topics are commonly shared.
​
(P.S. RainbowOne is now collecting STEM's teaching materials. Please contact us if you would like to share some related information with us)