Teacher Interview: Mr. Cheng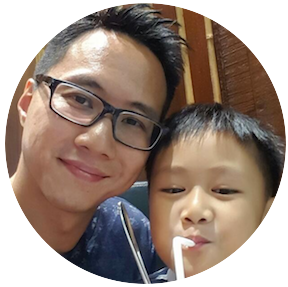 Sharing e-learning experience and presenting RainbowOne on-site trial
Mr. Cheng has always been enthusiastic about promoting e-learning. He has participated in many e-learning activities and shared his e-learning experiences. This time, he shared the experience of how to collaborate e-learning tools with different subjects by using RainbowOne and provided useful opinions for teachers who want to use e-books.
Promoting the idea of learning outside the classroom through flexible question types in mathematics
Mr. Cheng showed an e-book he made that consist of a variety of exercises, such as questions that involve dragging, filling in the blanks and taking pictures. In addition to general question types, RainbowOne allows customized question types. Mr. Cheng said with a smile, "I do not need to make up questions about bearing anymore. The questions provided on it are too perfect!" When it comes to teaching 3D geometric shapes, he also mentioned that teachers can upload a tutorial film folding three-dimensional shapes, ask students follow the template and insert photos of their handmade model and see how they did. By that, it promotes the concept of self-learning at home.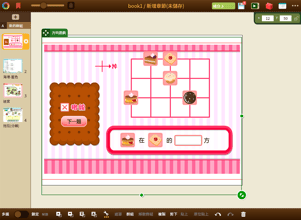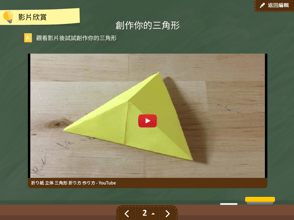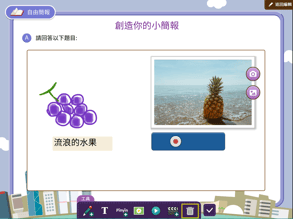 Letting students do their own PowerPoint
Mr. Cheng introduced the "camera" feature to students so they can upload pictures immediately. "You can let students do their own PowerPoint instantly!" he said. With the "presentation" feature in RainbowOne, students can do make a one-page report in class straightaway. They can put texts, pictures, videos, and recordings directly into it and share it with the class.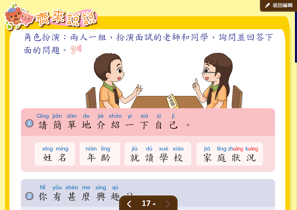 Role-playing with the class
In addition, Mr. Cheng also shared his experience of the RainbowOne "Mandarin" e-textbook trial in his Putonghua lesson. There was once, the topic for P.6 students was "Secondary school interview" . "I like to play a role-playing before class. It was used to be only a few students' jobs. Yet, with the video and recording function, everyone can now be involved."

Moreover, pronunciation is added to texts, which greatly increased the interest of students. After listening, students may not be able to fully remember all the pronunciations. By the fact that it is more effective for them to read aloud the text with teacher afterward, students are advised to listen to the text when they are at home.
---
Mr. Cheng's Review
" Tools are easy to use. It's very convenient to send and receive messages to and from students."

" Answers are checked automatically. And even if students made a mistake, they are proactive to correct their mistakes immediately. This is a big advantage as opposed to traditional exercise."

" On the whole, e-learning, comprising videos, readings and electronic exercises hugely increases students' learning interest. Students always proactively asked when we can use iPad in class."

Mr. Cheng's suggestion
When promoting e-learning, teachers should first find out whether the school facilities can support the e-book teaching. For example, checking that there will not be delay when 20-30 tablets are used at the same time. Before carrying out e-teaching, it is essential to teach students to know clearly the steps to use e-learning and to upload files onto the cloud. Students and parents can also revisit the steps whenever they face difficulties when using too.


Date of interview: June 2016
Remarks: Mr. Cheng was working at Lions Clubs International Ho Tak Sum Primary School during this interview, then switched to work at Fukien Secondary School Affiliated School.

​